Tollywood Love Marriages
In Tollywood , we find some of the leading actors are love creatures.  Some of them are Nagarjuna, Pawan Kalyan, Ramcharan, Allu Arjun, Manchu Vishnu, Nani and so on. Unlike the olden days, nowadays men and women often have the moments where they have to move in close association. It might be at their college or workplace. When they happen to be in proximity , at times, it is prone to become personal with each other.  As a result, there is an every chance for love to sprout in their hearts. By and by, it leads them to take the decision to either live in relationship or become legal life partners. All movie enthusiasts are familiar with Tollywood Love Marriages and they make them curious to know about their married life.
Amala and Nagarjuna
Nagarjuna and Amala acted in the movie 'Shiva' released in 1989. During the shoot, both fell in love with each other. Since then, they had been dating till 1992. Gradually, their relation became strong which led them to become life partners traditionally. Later, Nagarjuna took the approval of his father,  Nageswara Rao to make Amala to become the member of Akkineni family. As everything went on well, Nagarjuna-Amala settled as life partners in the year 1992. This is one of the most interesting Tollywood Love Marriages for the movie lovers.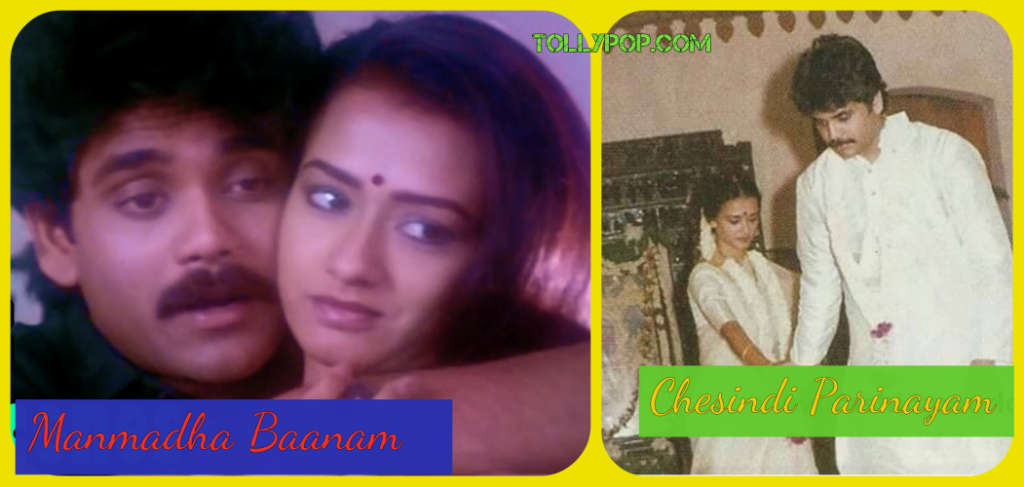 Tollywood Love Marriages
Manchu Vishnu And Veronica Reddy 
Manchu Vishnuvardhan Babu, the son of actor Mohan Babu won the heart of  Veronica Reddy. She is a niece of the late Y.S. Rajashekar Reddy,  the then Chief Minister of A.P. Vishnu tied  knot to Veronica at the GMC Balayogi Stadium, Hyderabad on Sunday, March 1, 2009.
Allu Arjun And Sneha Reddy 
The popular star Allu Arjun, the son of producer famous Allu Arvind,  loved an engineer Sneha Reddy, the daughter of a Hyderabad-based businessman and TRS leader Chandrasekhar Reddy.  Their wedding ceremony took place at Hitex Grounds, Madhapur, Hyderabad.

Ramcharan And Upasana Kamineni
Ram Charan Teja tied a knot to his childhood friend Upasana Kamineni. She is the grand daughter of Dr. Pratap C Reddy, Chairman and Co-founder of Apollo Hospital. Their wedding ceremony happened on June 14, 2012 at the  Gandipeta farm house of  Kamineni family near Himayath Sagar in Hyderabad.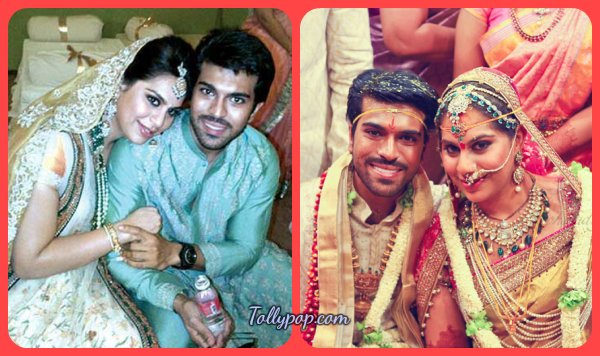 kk
Gautham And Jyothsna 
Actor Gautham is a son of well-known comedian Brahmanandam. He has been in love with Jyothsna, the daughter of cameraman Srinivasa Reddy for a few years. Subsequently, Their marriage took place at the HICC in Hyderabad on October 24, 2012.
Tollywood Love Marriages
Nani And Anjana Marriage   The natural star  Nani's birth name is Naveen Babu Ghanta. As for his cine career, he took to working as an assistant director and later he got an oppportunity as an actor. His Debut movie was 'Ashtha Chemma'. Graduaally, he rose to a stardom status.
Before his cine entry, he had been in love with a girl named Anjana. She was a software engineer  in Visakhatpnam. When Nani was working as an  RJ in Vizag they connected with each other. After he established himself as an actor,  Nani brought this sweet news to light. Their engagement cerremony was held in Vizag on August 12, 2012. Their marriage took place at the Rishikonda Resorts in Vishakapatnam on 27th October, 2012.
Tollywood Love Marriages
Mahesh Babu and Namrata 
During the shoot of the movie 'Vamsi ' Prince Mahesh Babu started liking her co-star and Femina Miss India Namrata Shirodkar . They began dating in 2000 and it continued for four years. Later, he got the consent of his father, Krishna with the help of his sister Manjula to bless them.They married on 10 February 2005. And they have two kids, Gowtham and Sithara.
Pawan Kalyan and Renu Desai 
Actress Renu Desai fell in love with Pawan Kalyan during the film shoot  of 'Badri ' in 2000 and their wedding took place in 2008. After having two kids, their relation ended in divorce.
Srikanth-Ooha
Taj Mahal debutante hero Srikanth married his co-star Ooha.  During the shoot of  the film'Aame' love sprouted between them and it led them to get married. They have two sons, Roshan and Rohan and a daughter, Medha. Their residence in Hyderabad is  in Jubilee Hills.
Raja shekhar – Jeevitha
The Indian actor Raj Shekhar married the yester year actress, Jeevitha  who was paired with him in a few movies. They have two daughters named Sivani ,Sivatmika.