2016 Telugu super hit movies
2016 Telugu super hit movies
2016 Telugu super hit movies not only entertained the audience but also generated the huge revenue. A few of them recorded block busters at the box office. Here are the block busters for you to check out. Nagarjuna's 'Soggade Chinni Nayana' was the last movie released on January 15 during 2016 Sankranthi season.  And,It was one of the 2016 Telugu super hit movies which gave successful beginning to 2016.The debutante director, Kalyan Krishna directed the film.
One of the best 2016 Telugu super hit movies
Soggade Chinninayana- Story
Ramu (Nagarjuna) works as a doctor and stays with his wife, Seetha (Lavanya Tripathi) in the U.S. Ramu hails from a small village near Rajahmundry where Ramu's mother Satya Bhama (Ramya Krishnan) lives along with other family members. One day, Ramu visits his native place along with his wife. For some reasons,the couple decided to take divorce in front of Satya as Seetha has an issue with Ramu. Her complaint  is that he is not taking care of her as he always keeps busy with work.
In this connection,out of frustration, Sathya calls out her late husband Bangarraju (Nagarjuna) to settle the issue.
Hearing this, Lord Yama (Nagababu) allows Bangarraju to go to Earth from Yamalokam. But he puts a condition  that he would only be visible to his wife Satya. To Sathya's surprise, her husband appeared before her and inquired about why she shouted to him. With all shock  and wonder by her deceased husband's sudden appearance, She narrated their son's problem.
Bangarraju promises her to sort out their problems. At the same time, it comes to light as to how he died.The fact   is that Bangara raju didn't die in an accident and he was murdered by his opponents. Also, he realizes that his son   too is now in danger. The rest of the story is how he gets his son out of danger and restores the harmony between Ramu and Seetha. The film lived up to the expectations because of Nagarjuna and Ramya Krishna.They both performed their roles the best on par with each other.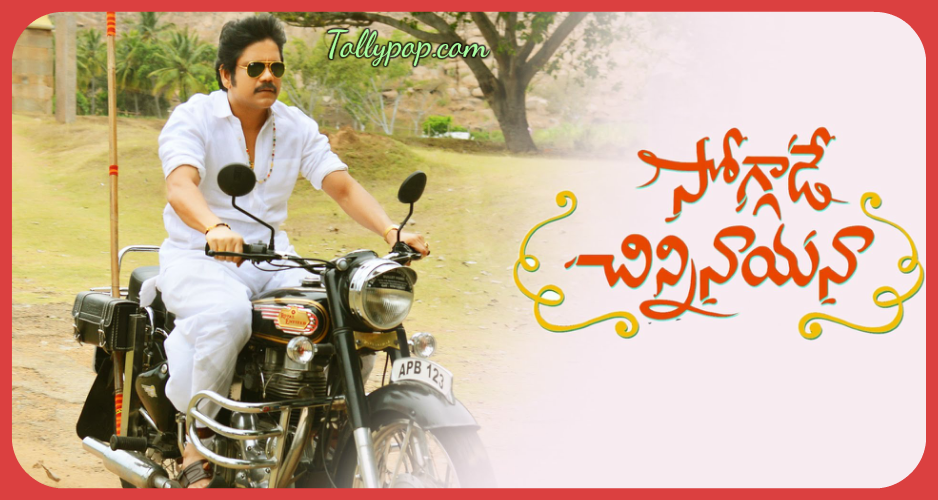 One of the best 2016 Telugu super hit movies
SARRAINODU 
'Sarainodu' is an action-masala film. Boyapati Srinu  directed and wrote the screen-play . It features Allu Arjun, Aadhi Pinisetty, Rakul Preet Singh and Catherine Tresa in the lead roles. S.S. Thaman composed the music.The film released on 22 April 2016, and was a box office success. According to reliable source,It collected the revenue of 127 crores.
Gana (Allu Arjun) is the son of the chief secretary of the state. The moment he sees something wrong, he takes the law into his hands and sorts out the issue. He falls in love with local MLA Hanshita Reddy (Catherine Tresa).And though she rejected his love in the beginning, she later agrees after observing his good work. But before a marriage, Hanshita puts down a condition that Gana must stop getting in to fights.
But meanwhile, the chief minister's cruel son Vairam Dhanush (Aadi Pinisetty) is trying to grab some agricultural land for a pipeline project.If the villagers is against to his demand He even kills them. And while Gana is taking a oath at a temple that he will give up violence, Mahalakshmi (Rakul Preet Singh) enters the scene chased by Dhanush gang.From here the story takes a few turns and finally arrive the happy ending.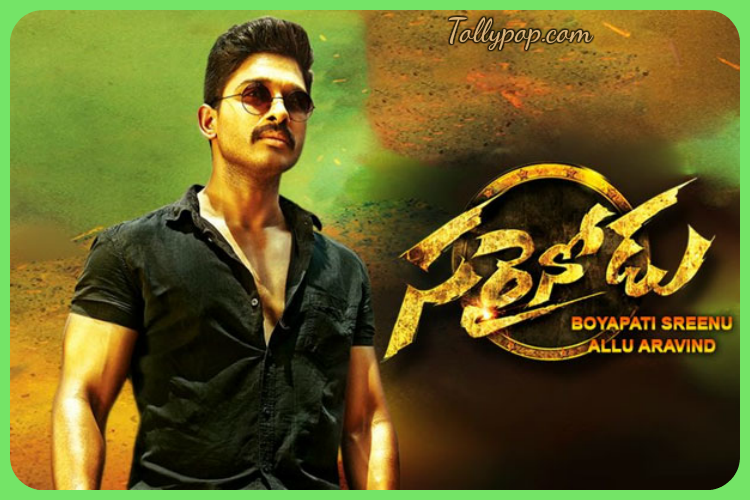 One of the best 2016 Telugu super hit movies
JANATHA GARAGE 
The movie 'Janatha Garage' features Jr NTR, Mohanlal, Samantha, Nithya Menen in lead roles. Koratala Siva, after his super hits 'Mirchi 'and 'Srimanthudu' made hatrick hits with this film.
Satyam (Mohanlal), who has Janata Garage, is well-known in the area as he extends his helping hand to the people who are in need of justice. Meanwhile, the  business man Mukesh (Sachin Khedekar) is trying to grab the slum area where he wants to build a multiplex. But his plans misfire because of Sathyam.
Anand is an environmental science student who loves the environment a lot. He files a case against a powerful politician for damaging the environment with his factory. Anand goes to Hyderabad on research work. There he happens to meet Satyam.
Meanwhile, Satyam's son Raghava (Unni Mukundan) works in favor of the baddies. The rest of the story tells about the connection between Anand and Satyam and how they bring everything to happy end.
One of the best 2016 Telugu super hit movies
BICHAGADU :
The film 'Bichagadu' is a dubbed movie from Tamil in to Telugu. It released on 13th,May,2016. Sasi directed the film where as the Vijay Antony  composed the music. It starred Vijay Antony, Satna Titus in lead roles.
Story
Arun Selva Kumar( Vijay Anthony) is a multi-millionaire who returns to India to manage his family business.Oneday, when he was visiting one of his factories, his mother accidentally gets injured and goes into  coma.
Selva feels sad and consults all the famous doctors in India but they fail to recover her. One fine day, he comes across a swamiji who tells him that if he becomes a beggar for forty eight days, his mother will get well soon.
So,Being choiceless, Selva decides to turn into a beggar.
The rest of the story tells about how Selva manages as a beggar and brings recover her mother to normal codition.