Pragya Jaiswal Alluring Images | Photos of Pragya Jaiswal
Pragya Jaiswal Images | Cute Photos Of Pragya Jaiswal
One more enchanting girl has emerged in Tollywood to entertain and tickle the fantasy of the movie lovers . Besides, we can believe that she can showcase her talent. And let us hope that she will live up to the audience's expectations. The Upcoming star Pragya Jaiswal  is from Jabalpur. Before launching herself in to film industry, she started her career as a model. Of course, she got successful in that field. And later, she took to cine career. No doubt, she not only has  glamour but also tremendous acting skills. As we know, she proved it in the movie' Kanche'. Here, Tollypop is submitting some gorgeous Pragya Jaiswal Images for you to check out and enjoy.
Pragya Jaiswal Stills In 'Om Namo Venkatesaya'
In  the movie, 'Om Namo Venkatesaya' Pragya Jaiswal appears wearing  Lehenga. The dress has got beautiful embroidery work. In that costume, Pragya looks awesome. Really, the well embroidered and  well pleated Lehenga suits her and it complements her natural beauty. According to the reliable sources, Pragya not only looks beautiful  but also  acts well in the movie. They  say,that it is gold Lehenga which weighs 14 kilos.  It may be true or not true. However,  it is quite spectacular.

Pragya Jaiswal Images in 'Gunturodu'
Pragya Jaiswal is going to appear in the movie'Guntoorodu'. In this movie, she is sharing her screen space with Manchu Manoj. AS per the sources, the film will hit the theaters in Feb, 2017.
We can expect that Pragya's performance and looks are as good as hers in the movie 'Kanche'. Check out the following images of Pragya Jaiswal how alluring her looks are.
Pragya Jaiswal Images In Nakshtram.
In this film, her character looks something different. Yet, the following image features Pragya smarter than before. The film Nakshatram' stars Sandeep Kishan,Sai Dharam Tej and Rezina in lead roles along with Pragya Jaiswal.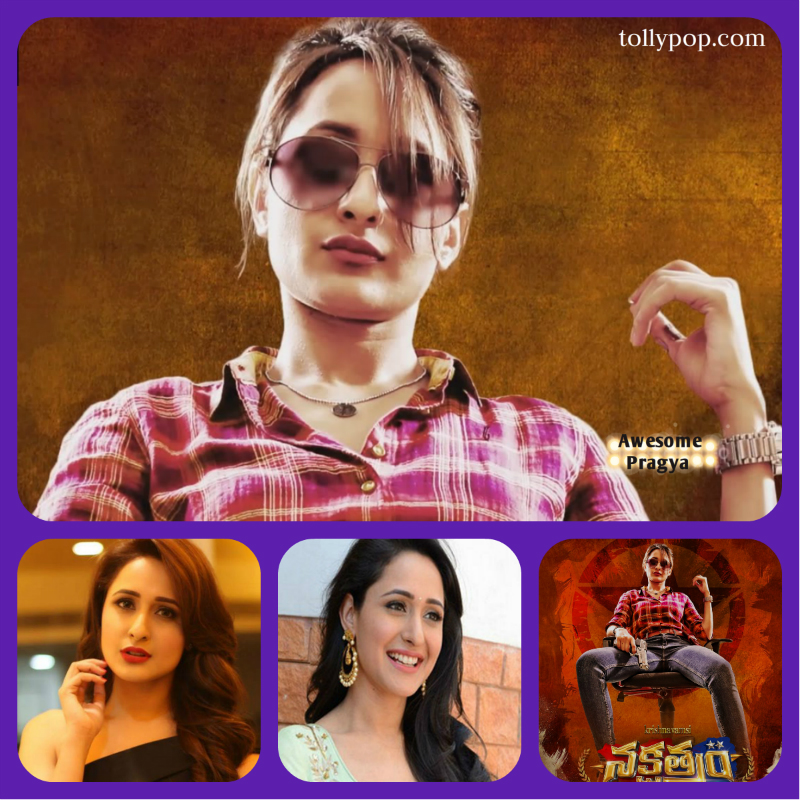 Look at  Some More her gorgeous Images